Issues
In the Brazos River Basin, water supplies that are currently available on a long-term basis – even during drought – are fully allocated. Cities, farmers, ranchers, and industries already have spoken for this "firm water" - meaning they've obtained permits for it.
As a result, the lower basin of the river is increasingly at risk of water shortages:
During drought
If industry wants to expand
If upper basin users withdraw more water
Allens Creek Reservoir
The Coalition believes the City of Houston should sell its share of the proposed off-channel reservoir to the Brazos River Authority to move ahead with the project as soon as possible.
The Brazos River Authority, which owns 30% of the proposed reservoir, is considering its options following a December 2019 court ruling that invalidated a statutory requirement for Houston to sell.
Yield: Up to 100,000 acre-feet of firm water per year.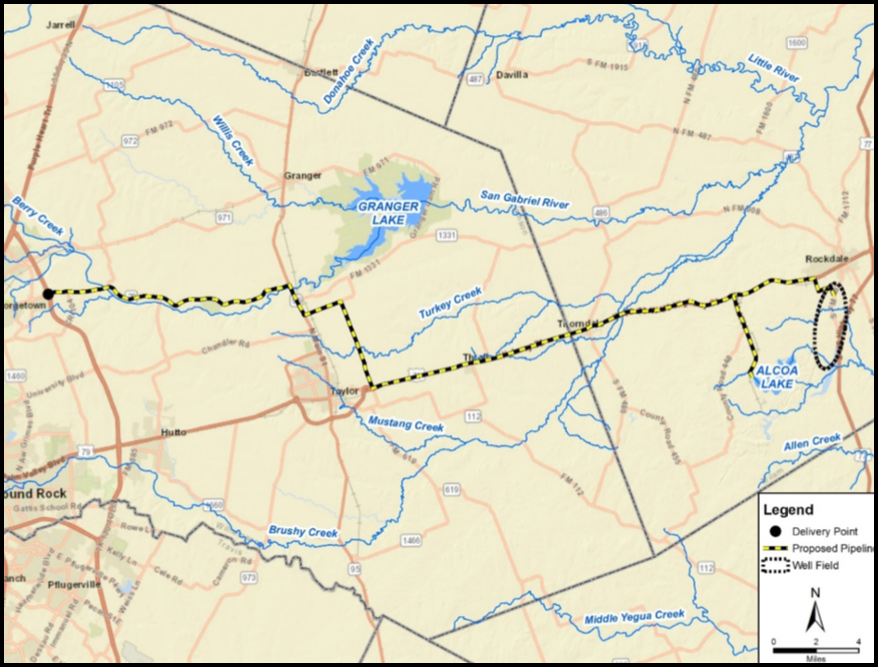 Milam County Groundwater and Alcoa Water Supply Project
The Coalition supports a proposal to develop water supplies from Lake Alcoa, Little River and groundwater sources in Milam County, as outlined in Brazos G's 2021 Initially Prepared Regional Water Plan.
Yield: up to 18,600 acre-feet a year from Lake Alcoa and up to 17,529 acre-feet per year in groundwater.
Drought Contingency Plans
Drought Contingency Plans are required for most public water providers in Texas to guide operations in times of rainfall shortages.
These blueprints define stages of drought and responses that must be made to extend water supplies as long as possible.
The Coalition supports more rigorous use of Drought Contingency Plans to ensure fair and equitable distribution of water during shortages.
Read more about how drought contingency plans here.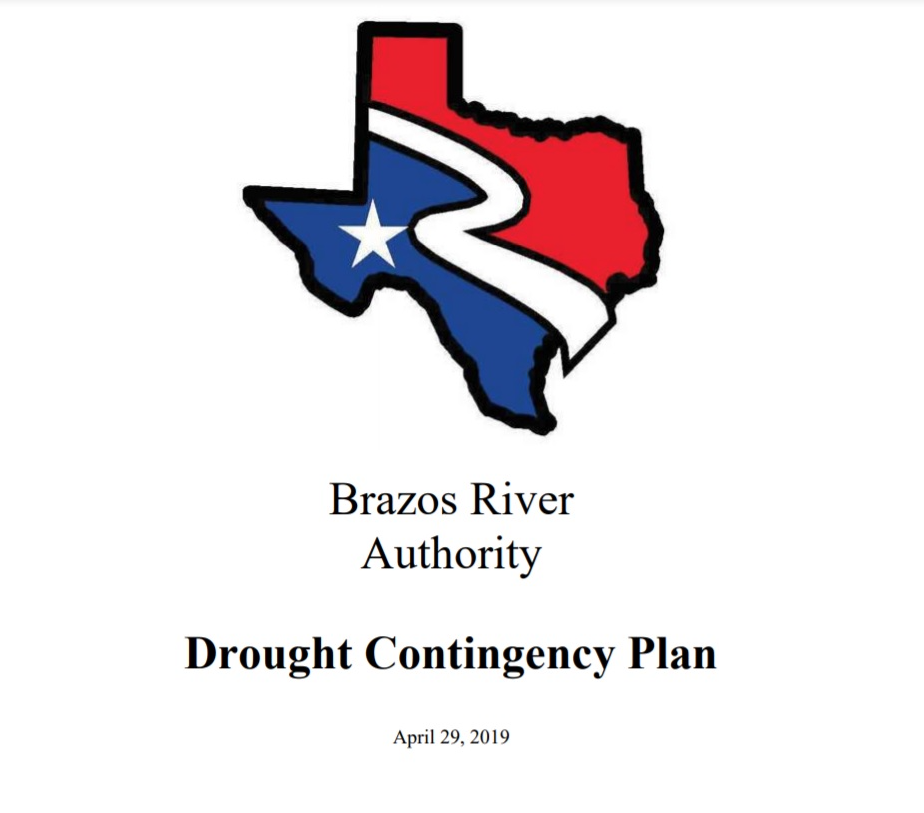 Brazos Watermaster Program
The Coalition supports the Brazos Watermaster Program, which is a state mechanism for overseeing compliance with water rights, rules and laws by monitoring stream flows, reservoir levels, and water use.
The Watermaster coordinates river diversions and regulates reservoirs to prevent water from being wasted or used in excess of a water right.
For more information on Watermaster programs in Texas, read here.
Desalination
The Lower Brazos River Coalition is interested in desalination, which is the process of removing dissolved solids and other minerals from saline water sources – both seawater and brackish groundwater.
This technology is used all around the world to produce new water supplies. In 2018, there were approximately 20,000 desalination plants (brackish groundwater and seawater) worldwide, with an equivalent installed capacity of 26.4 billion gallons per day (29.6 million acre-feet per year) (Sanz, 2018).
Read more - The Future of Desalination in Texas
See facts on desalination in Texas